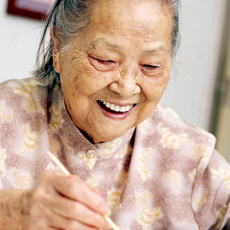 Elderly Service
We focus on our perpetual efforts in elderly service development and improvement. As aging population is growing, we also adapt the framework of "Age-Friendly City" of the World Health Organization to lead the "Age-Friendly Hong Kong" development.
長者鄰舍中心、長者地區中心及長者日間護理中心服務成效評估 2022 (Chinese Version only)
社聯為各長者地區中心/長者鄰舍中心/長者日間護理中心制定服務成效評估問卷,供各單位按時向社會福利署提交服務滿意度調查結果。同工可透過以下連結下載問卷及相關計算工具:
[安老院舍及家居照顧服務 – 防疫分享會] (28.7.2020) 錄音連結 
自七月初新型冠狀病毒第三波爆發,陸續有安老院舍有確診個案,而曾有確診人士居住的大廈之數目亦颷升,在院舍工作以及需要出入不同住宅大廈的家居服務隊同工,均十分關注如何作出合適的防疫措施。有見及此,社聯長者服務在2020年7月28日,邀請瑪麗醫院微生物學科部門主管及感染控制中心主任鄭智聰醫生,透過視像會議,解答安老院舍及社區照顧服務的同工之查詢,分享防疫的經驗和意見。是次一小時的分享會大約有360人參與,而鄭醫生亦詳細而扼要地回答同工的提問。如對當天分享會的內容有興趣,可透過以下連結聽取當天的錄音紀錄。
https://www.hkcss.org.hk/upload/cc/ 安老院舍及家居照顧服務防疫分享會.m4a
For more information , please visit
Senior Citizen's Day (Chinese version only)
香港社會服務聯會發動敬愛長者行動,一同加入敬愛和關顧長者的行列,請響應每年十一月第三個星期日的『長者日』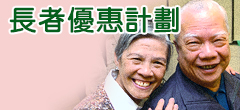 Elderly Concession Scheme (Chinese version only)
香港社會服務聯會自1992年起,相繼統籌五間公司為長者提供優惠計劃,分別是:香港電燈有限公司「長者電費優惠計劃」、中華電力「長者電費優惠計劃」、香港中華煤氣有限公司「煤氣長者優惠計劃」、香港電訊「長者愛心線」、蜆殼中央石油氣長者優惠計劃。
The U3A Network of Hong Kong
Funded by the HK Electric Centenary Trust and administered by the Hong Kong Council of Social Service (HKCSS), the U3A (University of 3rd Age) Network of Hong Kong was established in 2006 to encourage local retirees to pursue lifelong learning and contribute to the community through volunteering.
In response to rapidly changing social development, social welfare has always clenched pulse of the community, and constantly innovative and professional approach, providing a variety of high-quality social welfare services to meet the needs of different services. Among the industry's accumulated expertise and practical wisdom, it is voluminous.
Age-Friendly Hong Kong
(Chinese version only)
在躍動晚年方面,國際社會開始意識到積極健康老齡化應由政府、市場、非政府組織和長者自身及其家人共同承擔的責任。於2005年,世界衞生組織推行「全球老年友好城市建設」計劃,鼓勵世界各國共同採用這計劃的概念,以同一套推動模式和工具,分析各種影響老年生活包括健康、參與和安全的因素。
Stair Climbing Service (Chinese version only)
社聯於去年聯同四間社會服務機構,合作推行為期一年的「落得樓」樓梯機服務試驗計劃(試驗計劃),提供樓梯機專人服務以協助服務使用者走出社區,從而提升他們的生活質素。服務使用者透過樓梯機服務往返醫院、診所、長者日間護理中心及復康中心等。有部份長者亦透過服務得以外出飲茶、拜山、參加婚宴及購物等。
Contact Us
Address: 12/F, Duke of Windsor Social Service Building, 15 Hennessy Road, Wanchai, Hong Kong
Tel: +852 2864 2968
Fax: +852 2866 0863
E-mail: [email protected]