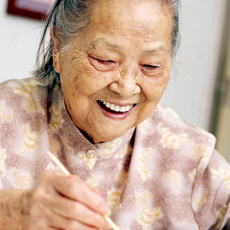 Elderly Service
We focus on our perpetual efforts in elderly service development and improvement. As aging population is growing, we also adapt the framework of "Age-Friendly City" of the World Health Organization to lead the "Age-Friendly Hong Kong" development.
For more information , please visit
Senior Citizen's Day (Chinese version only)
香港社會服務聯會發動敬愛長者行動,一同加入敬愛和關顧長者的行列,請響應每年十一月第三個星期日的『長者日』
Elderly Concession Scheme (Chinese version only)
香港社會服務聯會自1992年起,相繼統籌五間公司為長者提供優惠計劃,分別是:香港電燈有限公司「長者電費優惠計劃」、中華電力「長者電費優惠計劃」、香港中華煤氣有限公司「煤氣長者優惠計劃」、香港電訊「長者愛心線」、蜆殼中央石油氣長者優惠計劃。
U3A (Chinese version only)
由香港社會服務聯會統籌,「港燈百週年紀念基金」資助的「香港第三齡學苑」(U3A) 於2006年成立,以發放種子基金的方式,支援長者中心培訓五十歲或以上的第三齡人士,成立「第三齡自務學習中心」,推動本地長者自務學習的發展。
In response to rapidly changing social development, social welfare has always clenched pulse of the community, and constantly innovative and professional approach, providing a variety of high-quality social welfare services to meet the needs of different services. Among the industry's accumulated expertise and practical wisdom, it is voluminous.
Age-Friendly Cities (Chinese version only)
在躍動晚年方面,國際社會開始意識到積極健康老齡化應由政府、市場、非政府組織和長者自身及其家人共同承擔的責任。於2005年,世界衞生組織推行「全球老年友好城市建設」計劃,鼓勵世界各國共同採用這計劃的概念,以同一套推動模式和工具,分析各種影響老年生活包括健康、參與和安全的因素。
Stair Climbing Service (Chinese version only)
社聯於去年聯同四間社會服務機構,合作推行為期一年的「落得樓」樓梯機服務試驗計劃(試驗計劃),提供樓梯機專人服務以協助服務使用者走出社區,從而提升他們的生活質素。服務使用者透過樓梯機服務往返醫院、診所、長者日間護理中心及復康中心等。有部份長者亦透過服務得以外出飲茶、拜山、參加婚宴及購物等。
Contact Us
Address: 12/F, Duke of Windsor Social Service Building, 15 Hennessy Road, Wanchai, Hong Kong
Tel: +852 2864 2968
Fax: +852 2866 0863
E-mail: [email protected]