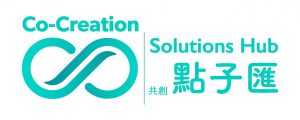 Solutions Hub
'Solutions Hub' is an innovation lab that explores and experiments with new ideas. The team focuses on identifying service gaps in key areas such as active aging and social inclusion, children and youth development, and talent development. We collaborate with different stakeholders to co-create impactful and viable solutions, and use prototyping to refine the models, and eventually share the results to the relevant stakeholders.
Active Ageing, Social Inclusion

and Community Development
CareFood (Chinese version only)
"Care Food" is a dignified and texture-modified diet for people with chewing and swallowing difficulties. Solutions Hub of HKCSS promotes the Care Food concept to the public, aiming to provide helpful information and solutions for users, caregivers, and the industry.
Please click here for more details!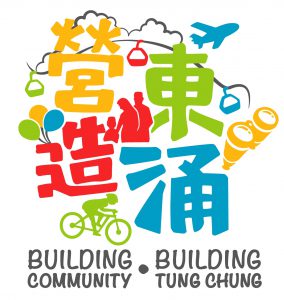 Building Community • Building Tung Chung
Tung Chung is a rapidly developing remote New Town. Drastic growth of population lead to a greatly-increased needs of local public facilities and service support for new Tung Chung residents, ethnic minorities as well as existing local residents.
Thus, Swire Trust's TrustTomorrow Initiative supports HKCSS partnering with four local NGOs, including H.K.S.K.H. Tung Chung Integrated Services, InspiringHK Sports Foundation, Playright Children's Play Association and The Zubin Foundation to launch "Building Community, Building Tung Chung" Programme from October 2020 to March 2023. Through the provision of various supports to families in the district, the Programme aims to foster mutual help synergy in the neighbourhood and engage the community to build a trustful and inclusive Tung Chung together.
Phase II has been kick-started in April 2021. It aims to provide series of sports, play, career and social inclusion activities to Tung Chung families through the collaboration between NGOs, schools and corporates in the community.
Please click here for more details!
Children and Youth Development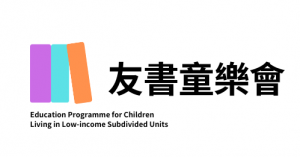 Education Programme for Children Living in Low-Income Subdivided Units
The Education Programme for Children Living in Low-Income Subdivided Units, sponsored by Marsh Hong Kong, aims to enrich the English language skills of underprivileged children living in subdivided units and encourage them to learn and communicate in English through fun learning approaches. HKCSS collaborates with NGOs and other organizations to implement the programme, which includes a series of fun English-learning activities in the Tsuen Wan and Kwai Tsing districts.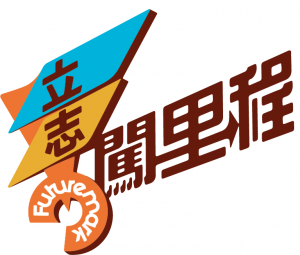 Project Futuremark – aspires and supports youth development
Hongkong Land Limited collaborates with HKCSS to launch Project Futuremark. It provides series of supporting activities for youth living in sub-divided units (SDUs) in Yau Tsim Mong and Sham Shui Po districts that aim at broadening their vision and life experiences. Aspiring for personal growth and upward mobility.
Please click here for more details!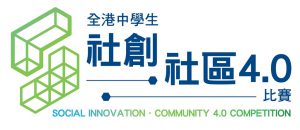 Social Innovation.Community 4.0
Supported by Citi Foundation and organized by HKCSS, the Social Innovation.Community 4.0 is the 1st community-based competition in town that bridges up innovation with community needs. By adopting the Design Thinking approach and social innovation, the competition encourages secondary school students to ideate and actualize their innovative ideas and use viable solutions with technology for tackling the identified community problems.
The Citi-HKCSS Community Intern Program
Aims at inspiring Hong Kong local university students to contribute their knowledge and expertise to non-profit organizations through internship. The ultimate goal is to cultivate their concept of Corporate Social Responsibility and to prepare these future leaders with a broadened understanding of the community.
Please click here for more details!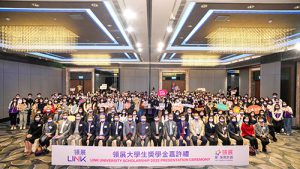 Link University Scholarship
Sponsored by Link and co-ordinated by HKCSS. Established in 2015, the programme aims to reduce barriers to education by providing non-means-tested scholarships to outstanding Hong Kong students, who are the first in the three generations within their families to attend universities in Hong Kong. The scholarship grant for each awardee is HK$20,000.
Please click here for more details!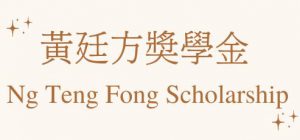 Ng Teng Fong Scholarship
Sponsored by Ng Teng Fong Charitable Foundation, The Ng Teng Fong Scholarship is coordinated by HKCSS to encourage less privileged students from secondary schools who excel in academics and have outstanding performance in extra-curricular activities and services for the Hong Kong community. Nominated candidates must be Secondary 4 or 5 students studying full time local secondary schools, studying with the schools located in Tuen Mun, Kwun Tong, Sham Shui Po, Kowloon City, Yau Tsim Mong Districts.
Please click here for more details!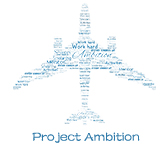 Project Ambition Youth Scholarship Programme
The Hong Kong Council of Social Service (HKCSS), in collaboration with donors who are passionate about youth development, has launched the "Project Ambition Youth Scholarship Programme", which aims to inspire young people from the grassroots to build up their spirit and confidence, and to broaden their horizons through education and experiential learning, so as to inspire infinite possibilities.
Please click here for more details!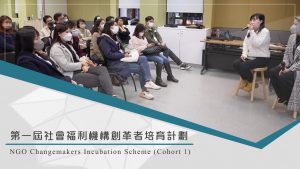 NGO Changemakers Incubation Scheme
This project aims to enable NGO colleagues in network building and "co-creation", so as to facilitate organization's internal development. This project use 'Design Thinking' as the learning framework in different themes. Through a range of activities such as "Design Thinking Bootcamp" and the "Cross-Sectoral Internship", we hope to incubate a group of 'NGO changemakers' in the social welfare sector.
Contact Us
Address: Room 1002, 10/F, Duke of Windsor Social Service Building, 15 Hennessy Road, Wanchai, Hong Kong
E-mail: [email protected]