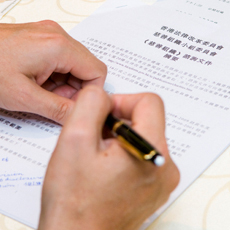 Membership Liaison and Service
Through various networks and channels, the Council maintains close communication with its members for addressing and participation in issues of social service, such as formulation of social welfare policies, subvention systems and allocation of public funds, etc. The Council also provides services that facilitate the operation of agencies, such as group insurance schemes, personnel recruitment platforms, coordination for enhancing communication and collaboration among agencies and between the Sector and the government, as well as organization of a variety of learning and exchange activities for different Agency Members.
For more information , please visit
The Hong Kong Council of Social Service and CT Goodjobs have jointly set up the territory's first social service recruitment website to provide job seekers with information on job vacancies and the workplace.
Contact Us
Address: 14/F, Duke of Windsor Social Service Building, 15 Hennessy Road, Wanchai, Hong Kong
Tel: +852 2864 2985
Fax: +852 2864 2910
E-mail: [email protected]