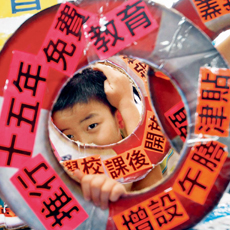 Children and Youth Service
Children and youth at all ages are facing unorthodox challenges. We actively involve in children and youth development to safeguard their equal opportunities, options and respect. We advocate provision of social work service in pre-schools and express for students with special education needs.
For more information , please visit
In response to rapidly changing social development, social welfare has always clenched pulse of the community, and constantly innovative and professional approach, providing a variety of high-quality social welfare services to meet the needs of different services. Among the industry's accumulated expertise and practical wisdom, it is voluminous.
對話重要,尤其在社會轉變的浪潮下,讓處身漩渦中的人、被捲入漩渦內的人,講一講、訴一訴,聆聽彼此,梳理思緒,互相學習,沉著應對危機與挑戰。
香港社會服務聯會「港講訴 Time to Heal」計劃,以「同行.共學.療癒」為題,希望與社群同行面對世局轉變,連結人才和資源回應社會需要,處理心理、精神創傷,築起一個促進家庭及社會對話的空間。
Contact Us
Address: 12/F, Duke of Windsor Social Service Building, 15 Hennessy Road, Wanchai, Hong Kong
Tel: +852 2864 2958
Fax: +852 2866 0863
E-mail: [email protected]