Internet Learning Resource Centre (Web Organic)
The Hong Kong Council of Social Service established a wholly-owned subsidiary, the Internet Learning Resource Centre, in 2011 and launched the "i Learn at home" Online Learning Support Scheme (http://www.iLearnAtHome.hk/) by the Office of the Government Chief Information Officer (OGCIO) under the " WebOrganic " brand. More than 40,000 families were serviced during the 2011-2018 program.
Upon completion of the programme services in 2018, the Hong Kong Council of Social Service has incorporated the "WebOrganic" brand into the Information Technology Resource Centre and continues to promote IT learning, promote network literacy and apply it to everyday life to true digital inclusion.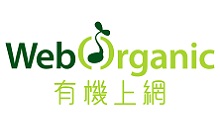 The goal of WebOrganic is to provide the means to the needy students for
learning over the Internet. Hardware and software support will make eLearning possible, and Web learning opens up new opportunities.
We firmly believe that information technology is one of the most important tools in building a good foundation for the young through education, and that it elevates the learning interest and develop the latent potentials of the students. Our programme aims to generate chances and hope with a special focus on the underprivileged.
The sprouting bean, our icon, represents Hope, Chance and Choice. It is a
WebOrganic virtuous circle that denotes growth and innovation for the younger generation through eLearning and peripheral support.
Contact Us
Address: Room 701, 7/F, Duke Of Windsor Social Services Building, 15 Hennessy Road, Wanchai, Hong Kong
Fax: +852 292 292 08
E-mail: [email protected]
Website: http://www.weborganic.hk/en/
Hotline: +852 292 292 00
Mon to Sat,10:30 am – 7:30 pm (Except Public Holidays)